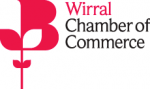 Love Liscard, a partnership between Wirral Chamber of Commerce, local businesses and Wirral Council has been successfully launched. This initiative will deliver a cleaner and safer Liscard and encourage and support businesses and residents.
Representatives of Wirral Chamber of Commerce, Wirral Council, businesses and the newly formed Love Liscard Town Hosts held an event at the Cherry Tree Retail Centre in August to raise awareness of the initiative. Business owners and members of the public were encouraged to share their experiences of Liscard and offer opinions on ways to improve the town. Town Hosts, Arfon Williams and Ian Davies have begun to engage with local businesses, together with welcoming and directing visitors and acting as a direct link between businesses and service providers. A number of businesses have already contributed to the initiative and improvements to the town have begun. With the aim of bringing some colour to the shopping area and making the town a more attractive and pleasant place to visit, Lauries The Jewellers on Seaview Road, McDonald's on Liscard Way and P. R. Jewellery on Liscard Village have all sponsored Planters that are placed along Liscard Way and have been filled with colourf
ul plants and flowers.
A steering group comprised of prominent business leaders and community members will soon be announced. The role of this group will be to meet at regular intervals, provide input based on their direct experience of the town and the issues faced and influence future strategic decisions.
The Love Liscard initiative will encourage community groups to hold events that will shine a light on Liscard and promote the town as a great place to visit, shop and work. They will work to actively promote events to ensure their successful delivery and attendance through the Wirral Chamber's digital and social media channels.
Paula Basnett, CEO of Wirral Chamber of Commerce said "We are delighted with the positive response that we have so far received for the Love Liscard initiative. It is clear that councillors, business owners and the residents are passionate about the town and have provided us with lots of feedback and ideas that we will be able to develop."
She added, "The Town Hosts have already become a visible fixture in the town centre and will continue to engage with all interested parties in moving forward."
Councillor Bernie Mooney said, "Local councillors, Wirral Council and Wirral Chamber have been working hard to create this initiative and to bring the Town Hosts to Liscard. Ian and Arfon, as our Town Hosts, will support the traders and build up their confidence, whilst also helping to attract new visitors to the town. The economic heart of our home town is the centre of Liscard and it is vital that we succeed. We will be working with all of the traders to build up a real sense of community so people will feel like Liscard is a hub for retail and business growth."
A survey has been sent to all businesses in the area to ensure that all voices are heard. Completed surveys can simply be handed into the town hosts.
If you would like any further information on Love Liscard the please call us on 0151 650 6940 or email info@wirralchamber.co.uk.